Boha, also known as Boha Glass, is the brainchild of husband and wife team Anna and Barnaby Kirsen. As a couple, they have always loved colourful, unique bohemian glass art. The desire to share that passion was the springboard for turning their hobby into the thriving gallery it is today. Anna works full time on Boha Glass alongside Barnaby who also runs a web design company, specialising in internet marketing.
Over the years, Anna and Barney, have expanded the  Boha Glass gallery to include ceramics, paintings and artistic home furnishings, and we shortened our name to 'Boha'. This means you can explore a wider range of original artwork than it is possible in a 'bricks & mortar' gallery.
Here at Boha, we love what we do and are so proud to say that over the past 9 years we have carefully curated and provided beautiful artwork to individuals in the UK and across the globe. We have also supplied Cruise ships, Hollywood and even Saudi royalty! We also work with interior designers to help procure the perfect piece for any client.
The Team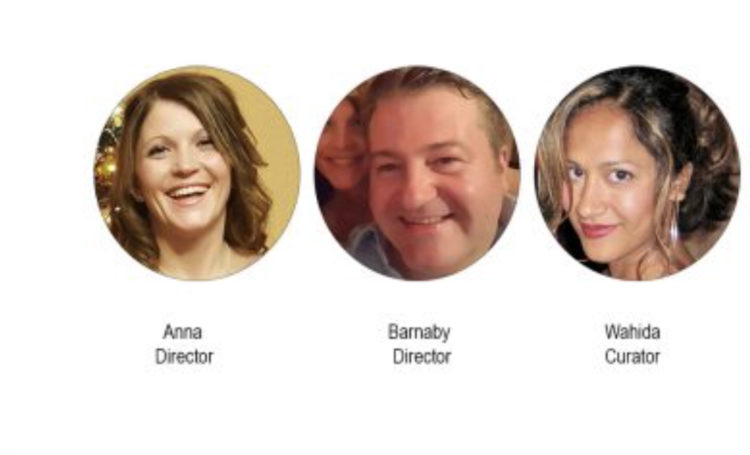 Our Passion
To help you find the perfect piece of art to add the 'wow- factor' to your décor. Our hand-picked stable of incredible artists create fabulous glass art, paintings, furniture and more to help you create your extraordinary interior space.  All the artwork is original, handmade and unique, and delivered directly from the artist's studio.
Our hugely talented artists hail from the UK, Europe, USA and Canada. We are so proud to be able to showcase their beautiful glass art, paintings, furniture and other home décor in our gallery and shop.
Our Promise
Feast your eyes on our beautiful artwork, and buy knowing that any  Boha glass or art purchase only a few clicks away and completely secure. Buyer protection is guaranteed. We also offer a 14-day 'no quibble' returns policy and any purchase can be returned within that time, and delivery is free in the UK.
It really is effortless shopping from your own home. So, relax with a lovely cup of tea or glass of wine and browse to your heart's content!