British architecture has evolved hugely over the centuries, with movements and styles from years gone by still exerting influence and having vast appeal today. Let's take a look at some of Britain's major, most prominent and most iconic architectural styles from the late 15th century onwards.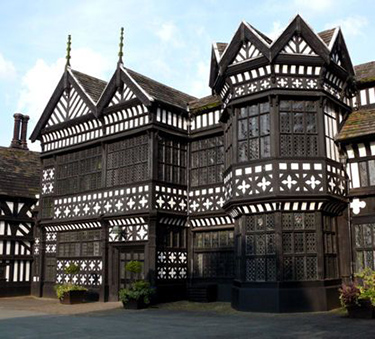 Tudor
The Tudor period was the final phase of Medieval architecture in Britain, and covers the era between the late 15th and early 17th centuries.
Typical features of a Tudor building may include masonry chimneys, grouped windows, half-timbering and gable roofs.
The low Arch and some fantastic Oriel Windows are also considered classic 'Tudor'.
The use of brick became widespread and by the end of the period, even half-timbering became common in working-class abodes.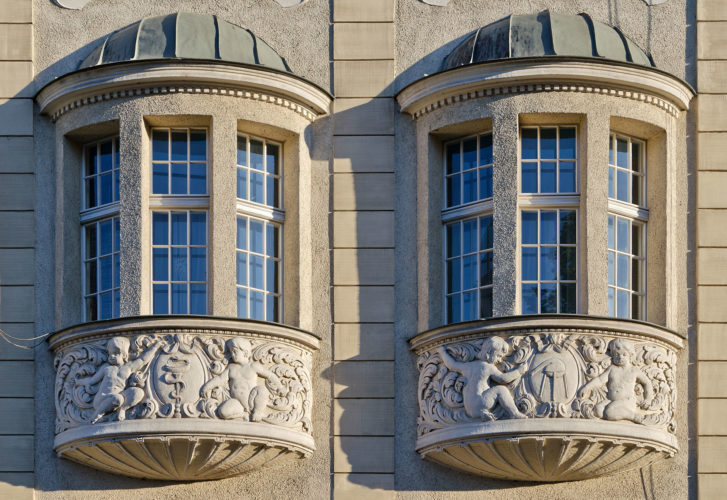 Elizabethan Architecture
As Elizabeth I came to the Throne of England, the architectural style was defined by the Prodigy houses. These were showy, ostentatious country piles built by the gentry that benefitted from the dissolution of the monasteries.
No new palaces were built during Elizabeth's reign, but many new houses of the wealthy were built.
These houses were 'more glass than wall' as the design style moved away from protective requirements to instead make use of glasses ability to flood houses with natural light.
Queen Elizabeth would travel from London as far west as Bristol to stay in some of these opulent new buildings and these houses would need to also accommodate 150 of her closest travelling companions as well.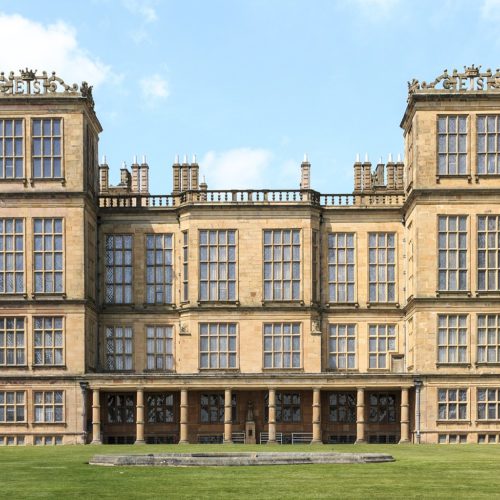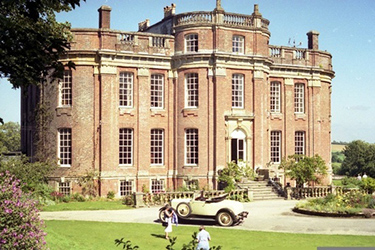 Baroque

Italian designers had been moving to and influencing English architectural styles by book and in person from Medieval times.
Baroque architecture was popularised during the late 17th century and was regarded as a highly elaborate take on Classicism. 
It infused Renaissance foundations with highly ornate overtures that were designed to be ostentatious, showy and theatrical.
The late 1690s saw the appearance of the first Grand Baroque country houses; the most iconic figures of the movement included Sir Christopher Wren, Sir John Vanbrugh and Nicholas Hawksmoor.
Sir Christopher Wren designed both St Paul's Cathedral and Greenwich Hospital; with its classic Rennaissance domes.
Nicholas Hawksmoor designed Blenheim Palace, the only non-royal building to hold the name of Palace. It is where Sir Winston Churchill grew up.
The Baroque style has its roots in church architecture, especially Catholic Church architecture, but it's influence spread across Europe and influenced the architects of the quintessentially English country estates.
The Baroque influence was very short-lived and contemporary English Baroque houses are not abundant. There are more Baroque churches, as the style became popular after the Great Fire of London in 1666 and many Churches had to be re-built, with Sir Christoper Wren rebuilding over 30 churches in the Baroque style.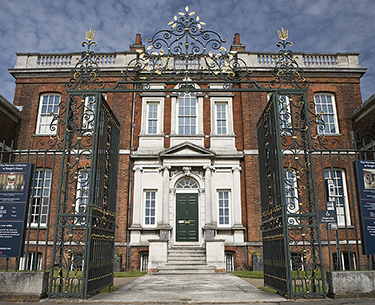 Georgian
The Georgian era of architecture lasted between around 1780 and 1820. It was influenced by Roman architecture, and usually involved classical exteriors and elaborate interiors.
Walls were normally painted in a single colour and ceilings were divided into sections. Colours characterising the Georgian period included lavender, pink, pea green and light blue. Other characteristics included high ceilings and panelled doors.
Early 19th-century architecture inspired by the buildings of the era is referred to as 'Neo-Georgian architecture'. Prior to the Georgian era, Palladian architecture had been on the rise. This movement was inspired by Venetian architect Andrea Palladio and briefly became popular amongst the British in the mid-17th century before the Civil War took place and the country entered a period of austerity. However, it once again became an architectural force across Europe in the early 18th century.
Victorian
The Victorian era consisted of various British architectural styles, including Medieval and Renaissance. Tudor and mock-Gothic building styles enjoyed a revival and the early part of the period involved highly-elaborate detailing. Approaches to architecture became simpler towards the end of the era.
The Industrial Revolution enabled architects to make use of glass and iron. Victorian roofs often had steep pitches, which made them ideal for loft conversions. The era is synonymous with terracotta tiles, bay sash windows, multi-coloured brickwork, sizeable mantelpieces for ornaments, white-painted woodwork and cast-iron gates.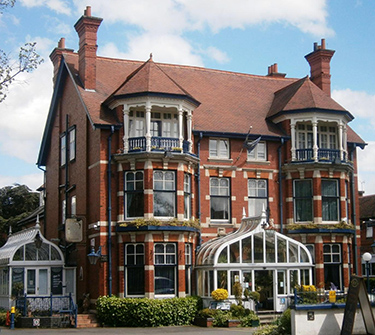 Edwardian
The Edwardian period covers 1901-1918 in terms of architectural trends. It took influence for the Georgian and medieval eras and was synonymous with 'Neo-Baroque.'
Homes were given larger frontages and therefore extra room for halls. Colours became lighter. Patterns became less elaborate and complex. The Arts and Crafts Movement also exerted a strong influence on the Edwardian architectural style.
Typical features of Edwardian buildings include small-paned leaded windows, roughcast walls, half-timbering, wooden porches and bare floorboards with rugs sitting on them.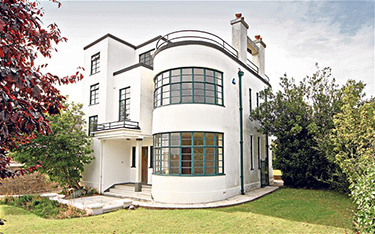 Art Deco
The Art Deco period lasted between around 1925 and 1939, and was synonymous with modernity, innovation, harmony and simplicity.
The era had two parts: Zigzag Moderne in the 1920s and Streamline Moderne in the following decade. Many courthouses, schools and other public buildings adopted this style in the era, with many Art Deco-inspired buildings not actually being unveiled until after the war. Features included small round windows, curved corner walls, flat roofs, metal railings, zigzags and chevrons.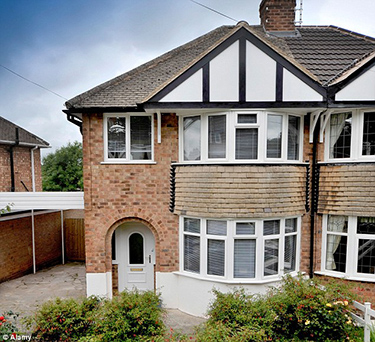 1930s
The 1930s saw vast numbers of people taking advantage of greater transport links and relocating to rural settings outside of towns and cities.
The homes built in this era came in a variety of different British architectural styles, with buildings taking inspiration from the Victorian era and the Tudor period. Buildings deemed to be modern in style often featured curves and uncomplicated lines and were built from steel and cement.
Most houses were smaller than older homes. Bungalows became popular during this period, including single-level bungalows and dormer bungalows with bedrooms built into the roof. A large number of flats were built in the 1930s. Popular features included oak doors, red clay roof tiles, false beams and oak panelling interiors.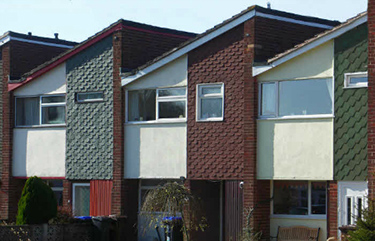 Post-WWII
The initial post-war era was characterised by a break from the past with little inspiration being taken from older building styles. However, by the mid-1960s, enthusiasm for older styles had been reignited and interest in preserving older buildings was on the rise.
A growing number of old buildings were being renovated and modernised without their most charming features being dispensed with. The mid-to-late sixties was the era of Postmodern Architecture. This style was seen as an attempt to improve upon Modernism or the International Style, which was often seen as cold, ugly and merely functional, rather than pleasant and welcoming. Brutalism also became popular in the post-war era. This movement was based on exposed concrete and retains a large number of admirers, but many buildings created in this style have since been demolished.