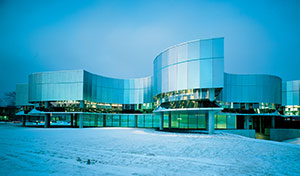 If you have a real passion for glass art and are looking to visit an art glass museum, then the Corning Museum of Glass in New York State is the place for you.  If flying in to New York, it is a long way out – about 5 hours, so you really need to be an avid glass fan to make the journey. New York is a great base for the rest of your trip as it is one of the most popular cities on the face of the Earth, and once you set your eyes on it for the very first time yourself, you will instantly understand why. The Big Apple, as it is sometimes called, has something for everybody and can cater for all tastes. There is amazing food, shopping, tourist attractions, and of course, the city just oozes charm and culture. With many other museums to choose from, you certainly won't struggle for ideas of things to do when you begin exploring this amazing metropolis. As mentioned, if you enjoy glassware and culture, or if you simply want ideas for a fun day out for you and the family, visiting an art glass museum like the Corning Museum of Glass comes very highly recommended indeed. Located in Corning, NY, this attraction is the piece de resistance of this charming town. If we've piqued your interests and you would like to learn more about this fantastic art glass museum, here are a few of the main reasons to visit the Corning Museum of Glass.
Constantly Changing Exhibits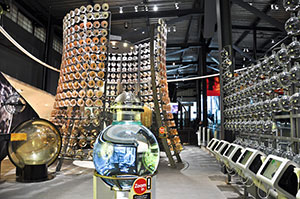 Whilst it can be very enjoyable to visit a museum, a lot of the time you will find that once you've visited, not a lot will have changed if you were to decide to go again in the future. Now, of course some sights are so fantastic that we can appreciate seeing them again, but generally when it comes to museums, it is always nice to be able to see new things. The Corning Glass Museum will regularly display exhibits for a limited time only, before replacing them with something new. This means that if you do decide to visit again in the future, you will always have the opportunity to see new exhibits and displays which are completely unique.
Enjoy Glassware through the Ages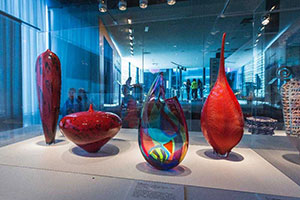 Obviously the star of the show at this fantastic art glass museum is of course the glass itself. The museum is proud to host the most comprehensive and highly celebrated collection of glassware in the entire world. There are countless galleries to explore, with each one providing a fascinating insight into how and why we, the human race, would create such stunning pieces of art from glass. Here you can learn how the glassworks were created, where and how they were found, which purposes they served, and more besides. Visitors will get to explore a story of glass which can be traced back more than 3,500 years ago! With glassworks from Asia, America, Europe, Africa, and more besides, you will see everything from ancient antique glass works, through to stunning sculptures and creations from the present day.
Live Action Displays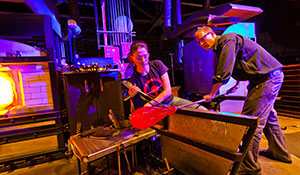 One of the most unique and eye-catching features of the Corning Art Glass Museum, is the live action displays which you will find around the museum. Here you get to see professional glass artists and blowers actually create glassworks with their own two hands. As the day goes on there are glass making demonstrations held, and audience members are even fortunate enough to be able to take certain pieces of the newly created glassware home with them. There is an innovation centre available which is ideal for families and adults alike. Here you get to bend glass and light yourself, as well as play with and handle some of the exhibits which are life-size.
The Gift Shop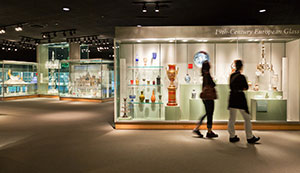 Whilst some people quickly make a beeline for the exit when entering a gift shop when leaving a museum, with the Corning Museum of Glass, this will be the last thing you want to do. Truly, many people could spend much of their day browsing some of the truly stunning items available for purchase in the gift shop, so make sure you budget a little (or lots of) extra time. There is a vast assortment of glass collectibles, gifts, and works of art, that have to be seen to be believed. What's more, the items are all priced very fairly as well, so whether you want a small souvenir to remember your amazing day, or a stunning glass sculpture to take pride of place in your dining room, you will almost certainly find what you're looking for in the gift shop.