Sometimes, an optic glass sculpture artist comes along who breaks all the rules and grinds out their own path.
One such artist is Jack Storms, who has become the master of an achingly laborious glass-making process that combines lead crystal with dichroic glass.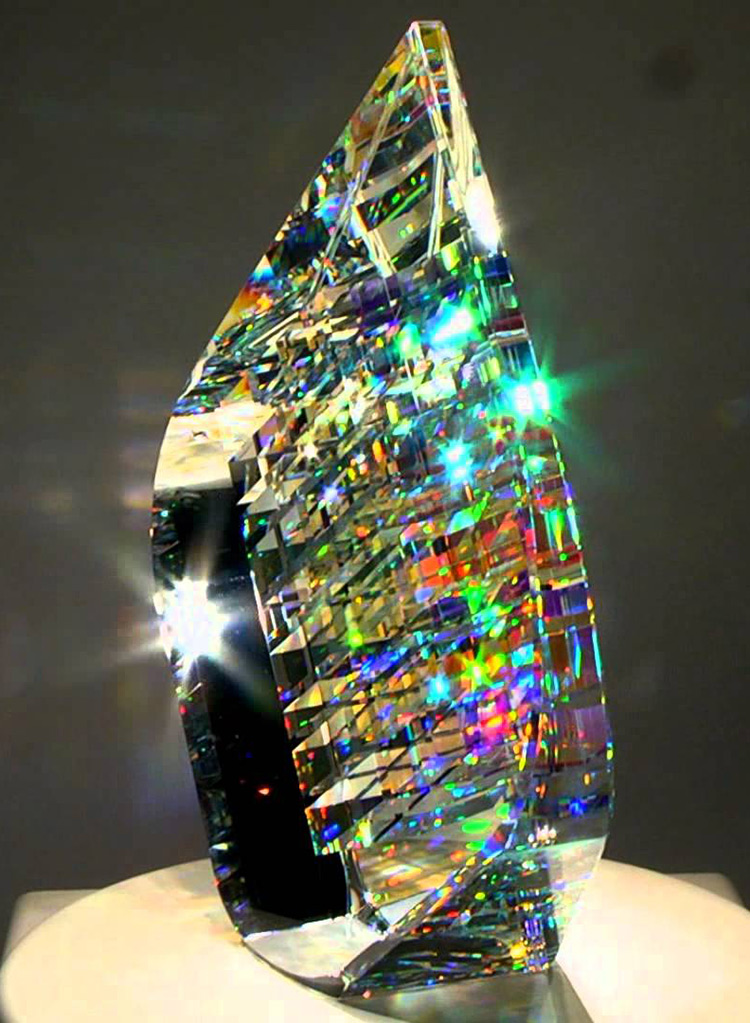 This physically demanding cold-glass process can take around 18 weeks of work to produce a single glass sculpture.
Working on a cold-working glass lathe that he invented himself, the sculptor is able to work pieces of glass-like wood and sculpt beautifully curved art glass sculptures.
As a boy, Jack spent hours watching his father work on a wood lathe in his studio, and he used those early childhood experiences to design his own specialist glass lathe and set up his own studio in 2004.
Half a year of perspiring dedication is required to hew out a core of lead crystal and finely polish it into a myriad of tiny mirrored surfaces. This core is then enveloped in optic glass to create a rainbow of refractive light. After an intense marathon of cutting, grinding, and polishing, a dazzling optic glass sculpture emerges from the shards and slivers.
– See our optic glass sculptures and more glass sculptures by clicking HERE –
When creating the Fireman's Bell sculpture, commissioned by Pleasanton Firehouse Arts Center, Jack coalesced 8000 pieces of glass together to form the final sculpture; a mind-boggling task of gargantuan proportions.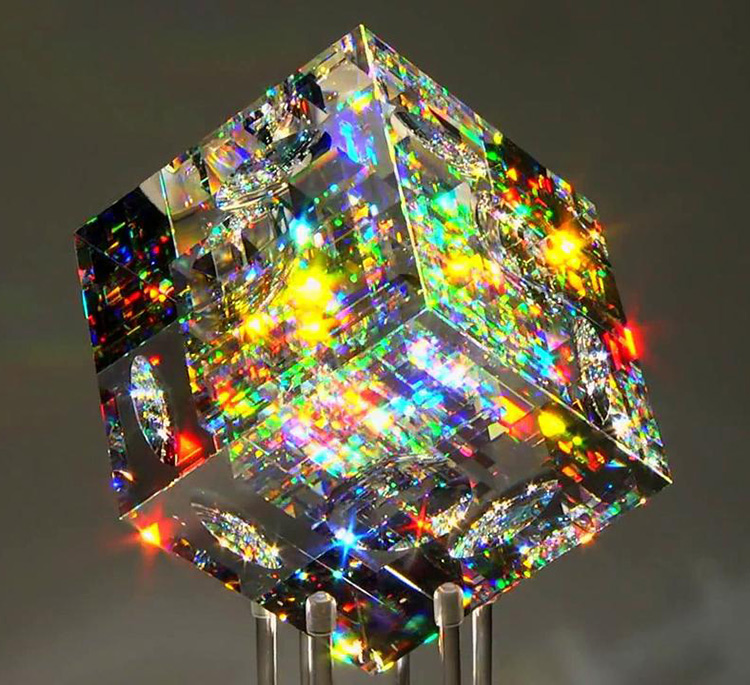 Since marrying Vivian, Jack has gone from strength to strength and enabled him to find his inspiration and the inner peace that this dedicated work requires. Now with a blossoming family life with Vivian and Owen, Jack has won many accolades from his Optic Glass Sculpture artwork and a plethora of admirers across the planet.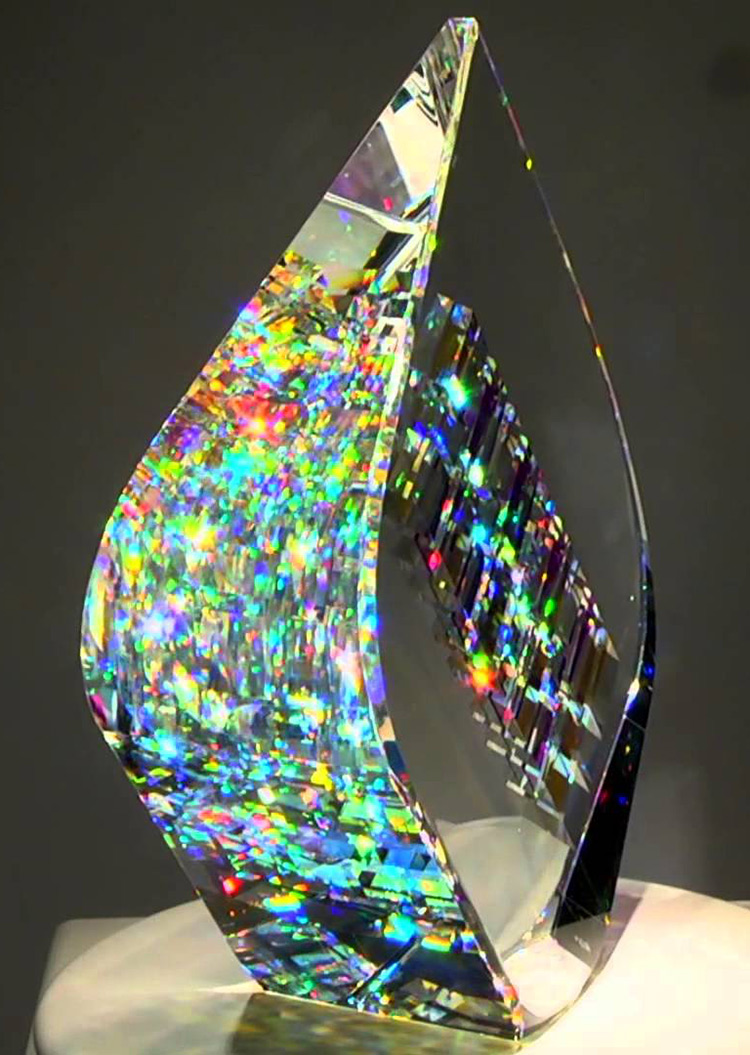 Jack has been inspired by the natural beauty of nature, as expounded by the mathematical theories of Leonardo "Fibonacci" Bonacci. Fibonacci discovered the pattern of growth in all living things – from sunflower heads to solar systems – followed a simple mathematical principle, where every subsequent number was the product of the adding up for the previous two (1,1,2,3,5,8,13,21, etc).
His major commissions include creating the 3000-piece optic glass sculpture of a Baseball Bat for the American Baseball Team New York Yankees, who presented it to Derek Jeter to commemorate his 3000th hit in major league baseball. Most famous of all are his Large Spectrum Cube and Large Tier Drop glass sculptures which were commissioned by Marvel Studios for the movie Guardians of the Galaxy. The optic sculptures were featured in the broker's shop scenes.
Images copyright – Jack Storms.
– If impressive statement pieces are your thing, why not also take a look at Tim Rawlinson Glass Art –