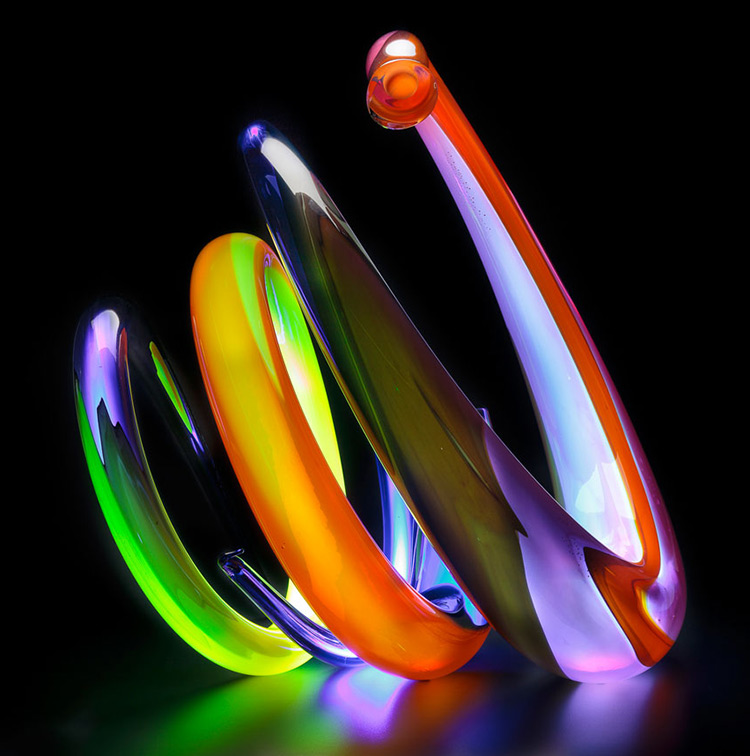 For as long as people have been accessorising their homes, art glass has played a major role in adding to the beauty of a space. The glass art movement has been alive and well for many millenia now, and many of the methods used to create delicate looking sculptures are still used today. There is an incredibly rich history of studio glass production, with many parts of the world considered pioneers in the creation of glass art. We can all argue about who does it best, but the fact of the matter is that when artists from different parts of the globe try to one-up each other, we all benefit from the beautiful pieces that they create.
The very early glass work, used specifically for decoration, was believed to have been started by the Phoenicians, with the major developments made from that point forward going through Egypt. When talking about glass art as we know it today, though, it is the Venetians who get the majority of the credit. Murano glass, which is also commonly referred to as Venetian glass, is still considered by many to be the standard which other artists have to try and achieve. In order for that to happen, artists tried to put their own spin on the Murano glass by developing new techniques that would give their work a totally unique look.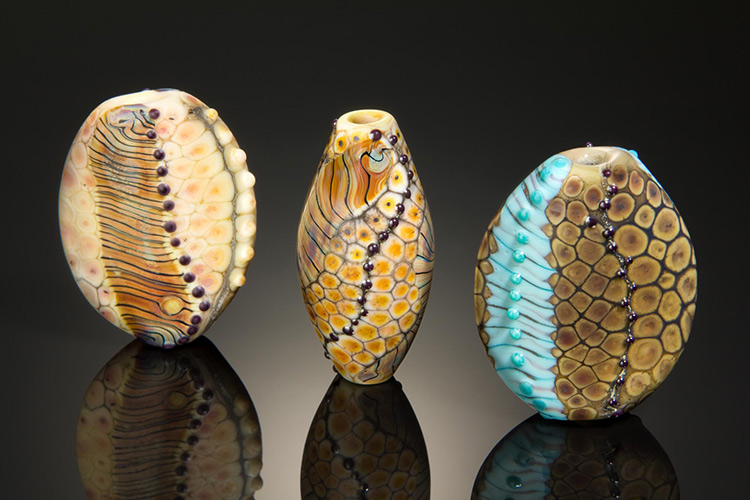 Glassblowing was, and still is, one of the most popular methods of creating one of a kind art pieces, but modern artisans use a variety of other techniques when they are working. Etched glass, cast glass, and flame-worked glass are all methods employed in the modern glass studio. While some places are all about creating mass-market pieces that are affordable, but not particularly unique, there is a modern international glass movement that thrives on artists who are committed to making incredible glass art which is truly one of a kind. This movement started in the US, but it has since spread to the four corners of the globe. Let's take a look at some of the country's that have been touched by this modern glass art movement:
United Kingdom – Glass art is very much alive and well in the UK, with a number of fantastic schools operating in England, Wales and Scotland. The focus of glass artists in the UK seems to be to create unique pieces that are both beautiful and functional. For example, glass bowls that, of course, can hold fruit, but are so beautiful you wouldn't want to besmirch them with such distractions.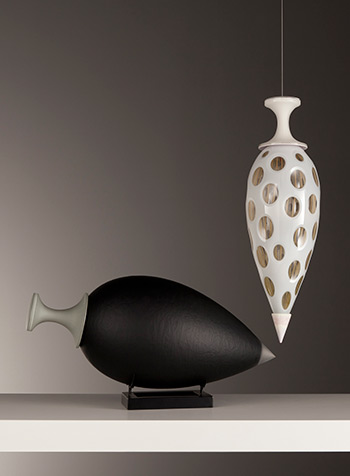 United States – The centre of the glass universe in the US is considered to be in Toledo, Ohio, which is now home to the Toledo Museum Of Art, where glass pieces are prominently on display. Seattle is home to the famed Pilchuck Glass School, which is where new and experienced artists go to learn advanced techniques in glass art that are simply not taught anywhere else. This is one of the few art schools that is totally devoted to glass and the art that can be created by using it.
Australia – Glass art was introduced to Australia in a big way in the 1970s, when American artist Bill Boysen toured the country to show off glassblowing techniques to a very eager audience. By the time he had crossed the country with his mobile display, the glass art boom had already begun. The best examples of the work created between then and now can be found at the National Art Glass Collection in Wagga Wagga.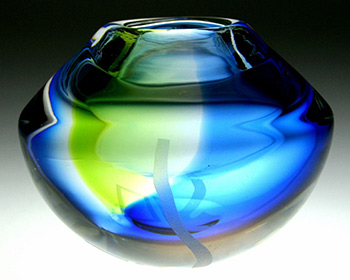 Netherlands – Glass blowing has been around for quite a while in the Netherlands, with some of the best examples of Dutch art created at the Royal Leerdam Crystal factory. It was another American, Harvey Littleton, who is credited with introducing modern glass techniques to the Dutch, with the modern artists inspired by a combination of the old and the new.
Those are just a few of the places where the modern studio glass movement has expanded to. Belgium, Poland, Mexico, and parts of Asia have also seen new artists do things with glass that are different from what we have been used to over the years. This is a medium that always seems to be heading in new and exciting directions, which is incredibly exciting for those of us who love and appreciate the beauty of glass art.