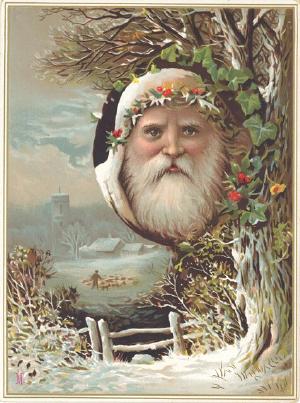 Buy Art Glass Christmas presents for those you love this Season. Our Glass pieces will make wonderfully unique Christmas gifts for those you care dearly about.
We know it is not quite December, but we have held off making any mention of Christmas until now. Bear in mind, some of the TV adverts have been lauding the baubles since the end of the Summer (if you can call it a Summer!)
We couldn't hold it in any longer. When we light the fire and the hot embers dance across the soot on the back of the chimney we tell our children that it is Santa's helpers making all their presents ready from Christmas. (We also tell them that the burglar motion sensors are actually Father Christmas keeping an eye on them and making sure they are good boys and girls!).
Next time you light your fire – by paper or by switch – and watch the flames scurrying around the hearth, remember that Santa's European glass makers are busying themselves, getting our Art Glass Christmas presents ready for you.
We normally deliver the Art Glass we have in stock within two or three days, but if it's out of stock we will email you to let you know exactly when your glass Christmas presents will arrive.
Unique Christmas Gifts Worth Waiting For
Some things are worth waiting for; a bottle of vintage red wine, a Sunday roast from the oven, the quietness of the evening when the children are asleep, or a sunny winter holiday. Our unique Christmas gifts are no exception and are well worth the wait.
Each of our unique Christmas gifts is lovingly hand blown by European artists who are soo good they never ever get coal in their stockings!
They will be working right up until December, making some of the most beautiful decorative glass pieces and glass ornaments that you will find.
We have taken years hunting through European hinterlands to uncover the most awe inspiring glass making factories.
From the heart of Olde Worlde Bohemia to the foothills of Eastern Europe we bring you the very best – from Bohemia and beyond.
Make an order today and as long as we get the order before 18th December we will still be able to get your unique Christmas gifts out to you on time.