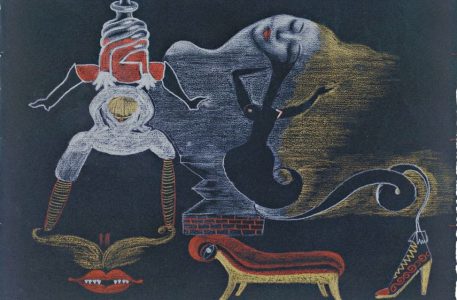 André Breton art provocateur extraordinaire was a surrealist writer and poet who is known as the father of the Surrealist art movement. Breton was born in 1896 in Normandy, and the most famous André Breton works include the Surrealist Manifesto (or Manifeste du Surrealisme), the novels Nadja and Mad Love (or L'Amour Fou). The artist developed a keen interest in mental illness when he was a student at medical school, though he had to pause his studies when he was drafted for the first World War. He worked in a Nantes neurological ward during the war and met Jacques Vaché, a groundbreaking artist with vast disregard for artistic convention. Vaché came to be a substantial influence on Breton, but took his own life just 24.
In 1921, he married Simone Kahn, the first of his three wives. The Parisian apartment they moved into eventually housed Breton's collection of more than 5,300 valuable artistic works, including paintings, sculptures, drawings and more. Breton had launched the Littérature review with the poets Louis Aragon and Philippe Soupault in 1919, and helped found the Bureau of Surrealist Research in 1924. He was a prominent member of the Dada group. Though the Surrealist movement is perhaps most commonly associated with dreamlike paintings, it actually began as a poetic movement. Breton developed the movement as a reaction to what he saw as societal oppression and moral bankruptcy on a global scale, aiming to go "completely against the tide".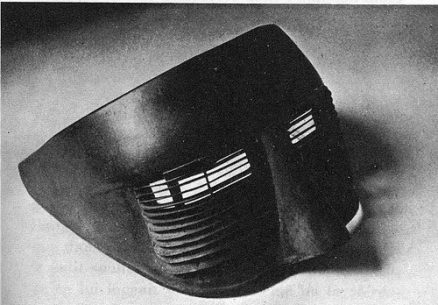 The publication Les Champs Magnétiques (or The Magnetic Fields, to give its English title) was the first ever work of literary surrealism, and was a collaborative work with Soupault. The Surrealist Manifesto was published in 1924, and he built up an association with various well-known writers, including Soupault, Aragon, Antonin Artaud and Paul Éluard.
Breton joined the French Communist Party in 1927, at a time when André Breton art was focused on fusing Karl Marx's politics with the poetic philosophies of Arthur Rimbaud. He was eventually expelled from the party six years later. He supported himself by selling paintings at his art gallery throughout this period. In 1935, Breton was embroiled in a showdown with the Soviet writer Ilya Ehrenburg at the International Congress of Writers for the Defense of Culture in Paris. Breton and his surrealist associates had been branded "pederasts" by Ehrenburg. The surrealists were barred from the Congress after Breton slapped Ehrenburg repeatedly in public.
In 1938, Breton was commissioned to travel to Mexico by the French government. However, he got lost in Mexico City before attending the National Autonomous University of Mexico for a conference on surrealism and expressed regret at his decision to travel to the country. During his visit, he was able to meet Leon Trotsky and travelled to the town of Erongarícuaro by boat with a number of fellow surrealists. The town was home to a vibrant community of artists and surrealists. Breton and Trotsky collaborated on the Pour un art révolutionnaire indépendant manifesto, proposing a "complete freedom of art" at a time when the world's social and political climate was making this increasingly difficult.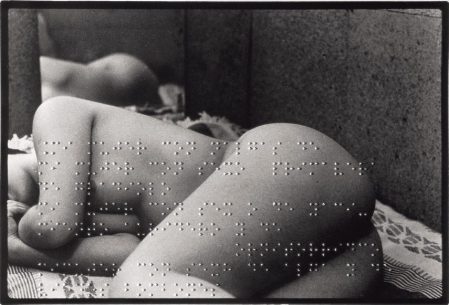 Breton was again recruited by the French Army as World War II was breaking out, but his writings were banned by the Vichy government, which dubbed his work "the very negation of the national revolution". However, Breton escaped from the army and fled to North America and the Caribbean in 1941. He later collaborated with the writer and poet Aimé Césaire and met his third wife Elisa Bindhoff during his time in New York City. He travelled to Québec's Gaspé Peninsula with Bindhoff in 1944, penning Arcane 17, which detailed his concerns about World War II and discussed his new relationship. He had a daughter with his second wife, the artist Jacqueline Lamba.
André Breton art writing was heavily inspired by the work of the painter and voodoo priest Hector Hyppolite during the late 1940s, resulting in the occult playing a substantial role in his Surrealist musings. He also developed a keen interest in anarchism around this time, and condemned French colonialism. He lent his supported to a wave of young, upcoming surrealists via reviews and expositions during the late 1950s and early 1960s.
In 1966, Breton passed away aged 70. Though he was forced to sell a substantial portion of his art collection in the early 1930s due to financial problems, he later rebuilt the vast majority of it at his studio and home, 42 rue Fontaine. Eventually, the André Breton art collection grew into a library of over 5,300 items, including various works of Oceanic art and numerous unusual objects from around the world.