Many people view crystal as a medium largely reserved for use in dinnerware and vases, but that is a sadly limited view of this wonderful and versatile material. With its unique ability to splinter light and cast rainbow hues around your home, crystal is worthy of a liberal application when one is decorating. Thankfully, many of the great crystal manufacturers have diversified their range of offerings over the centuries, and today there is a plethora of common household items available in crystal—as well as crystal glass ornaments, both for the holidays and simply for enjoying all year round.
If you would like to add the opulent sparkle of crystal to your home on a grander scale than merely having it at the dinner table, try the following items:
Waterford crystal clocks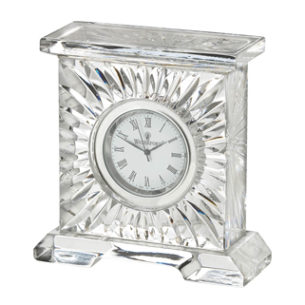 Waterford has been producing crystal since all the way back in 1783 when George and William Penrose started their business, whereafter the company became world-renowned for producing extremely fine and detailed flint glass. It has produced some stunning clocks out of crystal, which make a fine addition to any mantlepiece.
Swarovski crystal figurines
Swarovski really needs no introduction, being one of the most famous crystal makers in the world, and being found on everything from iPhone cases to jewelry. One of Swarovski's most magical offerings is its veritable fairy-tale forest of crystal glass ornaments that come in the form of flowers, birds, butterflies, teddy bears, deer, fish, and just about anything else one can imagine. These crystal glass ornaments vary from fairly simple and affordable designs, to works of art that cost in the thousands.
Waterford Crystal coasters
Waterford has designed many coasters, both for glasses and bottles, all of which add elegance to any table setting, whilst protecting table cloths and other surfaces from moisture.
Crystal glass ornaments for the holidays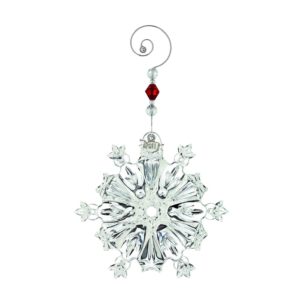 Crystal and light is a match made in heaven, so the Christmas tree, with its strands of twinkling lights, is naturally one of the best places for ornaments made of this sparkling glass. Likewise, crystal is analogous to snow and ice in its appearance, making it the perfect decorative touch to invoke winter.
Glass ornaments being used on Christmas trees dates all the way back to 1846, when an illustration of Queen Victoria's Christmas tree was printed in a London paper, and the public got a glimpse of it glass ornaments (which hailed from Prince Albert's native land of Germany). Today, many manufacturers make a variety of annual and themed ornaments, including angels, snowflakes, scenes from popular Christmas fables, or keepsakes to memorialize events like a child's first Christmas or a married couple's first Christmas together.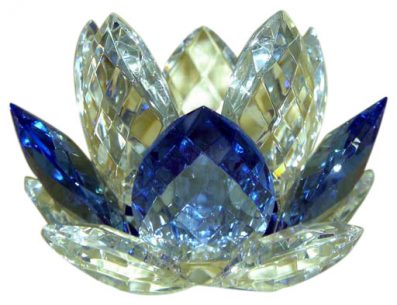 Crystal candle sticks
Nothing looks more like a meeting of ice and fire than a candle glowing above a clear, etched crystal base. Today, crystal candle holders are available in a wonderful range of designs, from the classically luxurious to the delightfully funky and modern.