Anyone who's taken a history class has heard of the Silk Road. Its mystique continues to fascinate us; young and old alike delight in tales of exotic goods being carried over miles of windswept steppes and snow-capped mountains. Stories of Marco Polo and other explorers perennially inspire young imaginations to dream of grand adventures in foreign lands. What is less known, however, is that this ancient trade route had an equally exciting (and sometimes treacherous) smaller cousin right here in Europe: The Glass Road, much of which is still accessible to travellers today.
The Glass Road is almost invisible to the untrained eye, being more of a winding mountain route than a direct and obvious thoroughfare. Nevertheless, its long history of use dates back to the 14th century, when ethnic German art glass makers were invited to the Czech Republic by King Charles of Bohemia. Over the centuries the road grew longer, twisting through valleys and forests and spanning across rivers, as more glass makers were enticed to the region. As a result, to this day the Glass Road is home to more specialised glass makers than possibly anywhere else in the world.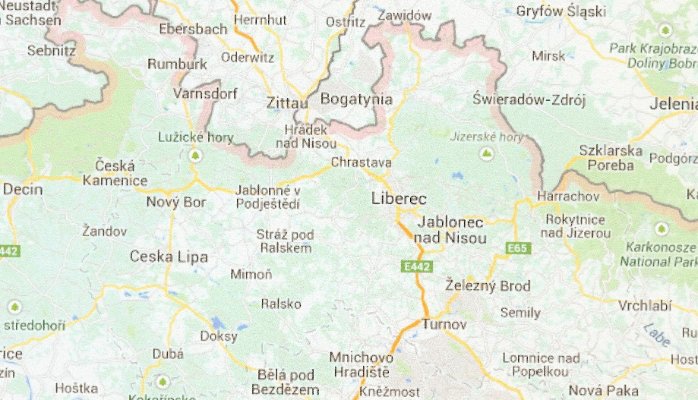 Travelling The Glass Road
The glass road begins (at its southernmost point) in the small Czech town of Turnov, made famous by its master glass gem-crafters—men who could make flawless imitation garnets out of deep red glass. Travellers will be delighted to discover that Turnov's settings are just as beautiful as its legendary glasswares: It's situated in the heart of the Cesky Raj (Bohemian Paradise) national nature preserve, a sprawling expanse of rugged mountain peaks and towering pines that's made accessible by a network of walking and biking trails.
In Turnov you can get a true taste of the Glass Road of yore; numerous small 'cottage' glassworks similar to those established by 14th century German art glass makers are still in operation in the region, in addition to a number of more modern factories. You'll also find museums dedicated to the area's rich glassmaking history and have the opportunity to purchase authentic handcrafted Czech glass beads and buttons.
Heading north along the Glass Road will bring you to Zelezny Brod, a larger town that's still a global epicentre of glass bead production. Zelezny Brod offers inquisitive visitors a chance to glimpse the most cutting edge developments in glass art at its famous technical high school, which is known for producing innovative glass sculptures.
Your next stop on the road will be Jablonec nad Nisou. This industrial workhorse of a city contains hundreds of glass factories, from large glassworks producing glass rods to small glasshouses that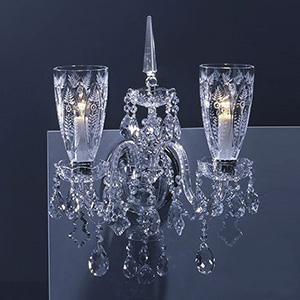 specialise in making intricate beads, buttons, and jewelry boxes. Perhaps most famously, Jablonec nad Nisou's Preciosa still produces iconic Jablonec crystal. This extremely high-quality precision-cut lead crystal has been produced in the city since two German art glass specialists, the Fisher brothers, began making it in 1724. Jablonec also boasts a very large glass museum, the Museum of Glass and Jewellery, which is considered a 'must see' destination for any European glass enthusiast.
From Jablonec, travellers will have the choice of taking several different routes, all of which were used in the past by glass and jewelry makers. Heading towards Poland, you will find the Jizera Hory region, which is home to several notable glassmaking towns: Joseph Dul, Smrzovka, Desna, and Harrachov. The last of these is especially significant as it contains the second oldest continually operating glassworks in Europe. You will also pass by the mausoleum of the Riedel family (19th century glass magnates) in Tanvald before finally entering Poland, where several more established glassmaking centres (Szklarska Poreba, Piechovice, Jelenie Gora, Boleslawiec, and Zgorelec) await. (Note that the Julia Glassworks in Piechovice is particularly worth a visit owing to its superb glassware and sculptures). Jablonski Studio in Poland is now closed
For a taste of the German art glass that started it all, you can follow the Glass Road into Germany and enjoy a glimpse into the world of hand-blown Christmas ornaments and other traditional German art glassware. The German towns of Goerlitz, Niesky, Rietschen, Bad Muskau, Weisswasser, Schleife, Doebern, and Drebkau all contain a charming selection of small museums and galleries that exhibit historic glasswares.
Conversely, if you decide to take the route away from Poland while going north on the Glass Road (out of Jablonec), you will encounter the Czech towns of Cesky Kamenice, Kamenicky Senov and Novy Bor, all of which still contain active glassworks. Ajeto glassworks in Novy Bor is perhaps the most notable of these for its size and accessibility to the public: It has two fully operational glassworks that are open for viewing during business hours. Ajeto even has a fully restored pub from the 1800's where visitors can pay to learn how to blow a vase or bowl after they have a meal.
If you trek deeper into the mountainous Czech wilderness, you'll find scattered villages with a deep historic significance: There's Chribska, for instance, where a glass factory from the 15th century is undergoing renovations. You will also find the homes and haunts of Europe's oldest and most famous glassmaking family, the Friedrich family (their main factory was located in Doubice).
For any glass enthusiast looking for an inspiring summer road trip, the Glass Road is nothing short of paradise. Surrounded by stunning scenery and nourished by traditional food, intrepid travellers can spend days, weeks, or months not just studying glass history, but actually living it.