Gustav Klimt Art
Widely regarded as ahead of his time, the iconic Austrian artist Gustav Klimt was the creator of various groundbreaking and controversial works that often dealt with the erotic and exotic. Gustav Klimt Art was known for its overt symbolism, and much of his work went ahead of what was deemed tasteful and acceptable at the time. Many Klimt Art works are now seen as masterpieces despite the less-than-ecstatic reception they received when they were created.
The story of Gustav Klimt Art
Klimt was born in 1862 in Austria and was raised in poverty-stricken area. His father was a gold engraver, but not a huge success in his field. He enrolled at the Vienna Public Arts School when he was 14 years of age and quickly won praise for his potential and the works he created. He was soon commissioned to create artwork for public viewing. In the 1880s, Klimt launched a productive operation with his brother Ernst and Franz Matsch. A number of their works were commissioned by patrons who regularly visited the churches, museums and theatres they were working in. Klimt's Allegories collection was a huge success and led to him being asked to create another piece for the Kunsthistorisches Museum. The second piece features exotic symbolism and gold paint, which would go on to characterise much of his work in the future.
Sources of Scandal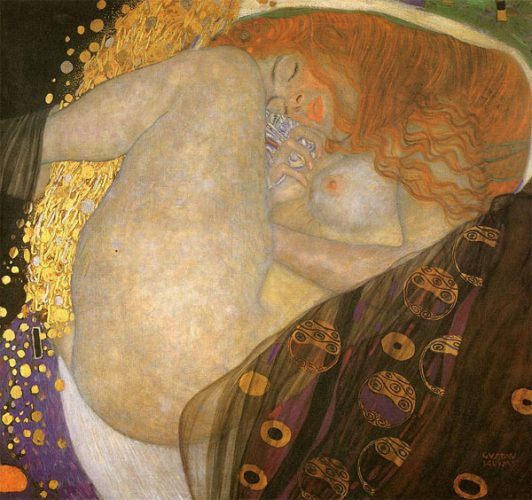 The artist became part of the Co-operative society of Austrian artists in 1891, the year before his brother and father passed away. Around this time, he moved into a bigger studio and was commissioned to paint the ceiling of a cathedral in Vienna's new university along with Matsch. The artists fell out during this period because of creative differences. Many Gustav Klimt Art pieces from this time were rejected by the local community and caused controversy because of their symbolic nature.
The Secession Movement
Following the backlash, Klimt started the Secession Movement, which involved a number of younger artists and provided them with valuable exposure. The movement's first organised exhibit attracted around 57,00 visitors. It becomes Vienna's most popular art movement until around 1905. Klimt's first University of Vienna exhibit won him a Grand Prix Award, and he continued to work at the university throughout 1901, despite facing criticism from some locals.
Shifting Attitudes Towards Sex
One of Klimt's most famous quotes is "all art is erotic". He left the Secession Movement in 1905 and opted for a new direction which this time was met with mixed reviews by other artists as well as the locals. Portrayals of nude women played a pivotal role in his works during this era, and there was a significant emphasis on sex. The pieces are seen as celebrating sexuality and were unveiled around the time attitudes towards sex were changing, with Freud's Three Essays on the Theory of Sexuality also becoming gaining much attention around this point. Klimt produced two of his most well-known, iconic and most talked-about pieces in this era, This Kiss and Danae.
The Portrait of Adele Bloch-Bauer I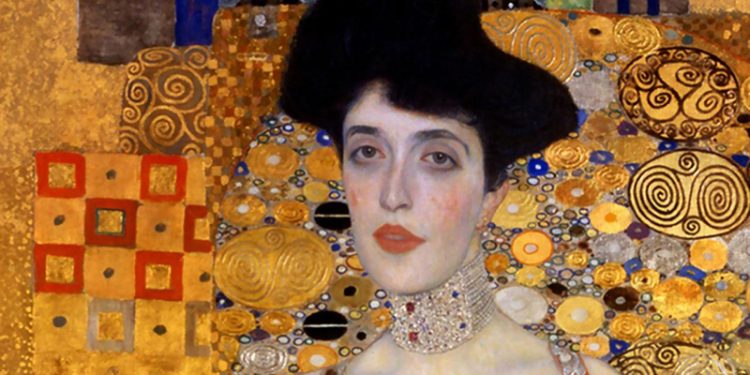 Klimt's most well-known late-career piece is possibly the Portrait of Adele Bloch-Bauer I, completed in 1907. This piece was commissioned in 1903 by Bloch-Bauer's husband and was kept privately until the Nazis captured it in World War II. It was displayed in the Austrian State Gallery for many years before Bloch-Bauer's niece took legal action to get it returned. It was then sold for $135 million. This was the highest figure ever paid for an artwork at an auction. Various documentaries and books about the work have been produced, and it has featured in the film Woman in Gold, in which Helen Mirren plays the niece, Maria Altmann.
Later Years and Death
Klimt travelled to Rome and Florence in 1911 and created a series of landmark landscape pieces such as The Bride and Death and Life. Gustav Klimt Art  works won more acceptance away from Vienna. Klimt died of pneumonia in 1918 shortly after suffering a stroke. His art has been far more successful since his death than during his life. Many of his creations are now regarded as Vienna's best. His pieces are still regarded as highly-innovative alternatives to the arguably conservative, safe traditional art that was being created in the same era and before. The 150th anniversary of Klimt's birth was marked with a series of exhibitions in Vienna. Tour guides introduced art lovers to buildings where Klimt created some of his most treasured works. The Gustav Klimt Foundation was launched in 2013 by Ursula Ucicky, the widow of Klimt's son Gustav Ucicky.