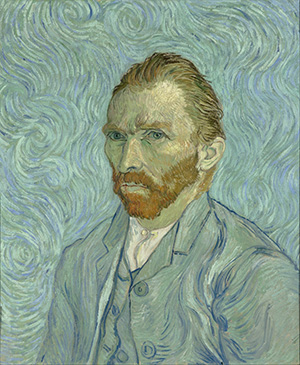 Vincent Van Gogh art may be some of the most iconic ever created, but the artist and his work remained largely unknown while he was alive. Van Gogh (1853-90) has been a huge influence on the art world over the years, including not just other painters, but musicians and film directors too.
The Dutchman is widely regarded as the finest painter Holland has ever produced after Rembrandt, and his work was noted for its colour and emotion. He was part of the post-impressionist movement and experienced challenges with mental health throughout his life, committing suicide aged 37. He was born exactly a year after his stillborn brother, also named Vincent and spoke four languages.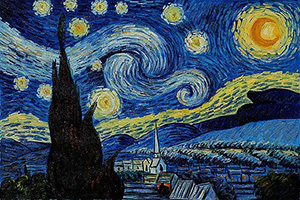 Van Gogh art consisted of over 2,000 works created in his lifetime, including oil paintings, watercolours, sketches and drawings. Some of his best-known works include Irises, Portrait of Dr. Gatchet and The Starry Night, which he completed in an asylum the year before his suicide. The Starry Night featured a sleeping village, a swirly sky and a fiery cypress that has been interpreted as representing the link between life and death. This Vincent Van Gogh art work was based on his view from the asylum.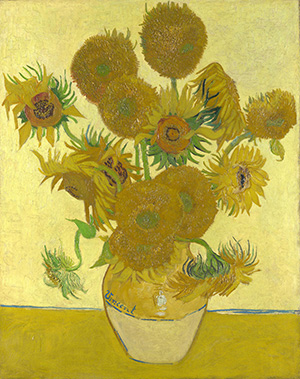 The two series of Sunflowers paintings are amongst the most well-known examples of Vincent Van Gogh art and were created between 1888 and 1989. These oil paintings on canvas featured wilting yellow sunflowers. Van Gogh also created over 43 self-portraits after seeking "a deeper likeness" than a photographer could create.
In 1873, Van Gogh moved to the Groupil Gallery in London, where he developed a deep interest in English culture and a love for writers including Charles Dickens. He experienced a breakdown after his proposal to his landlady's daughter was rejected, devoted his life to God and urged customers not to purchase the "worthless art" being sold at Groupil. Though he later hoped to become a Methodist minister, he would not take the Latin exams as he branded the language a "dead" one. This resulted in his entrance being refused. He then had a similar experience at the Church of Belgium, who refused to renew his contract over accusations of martyrdom.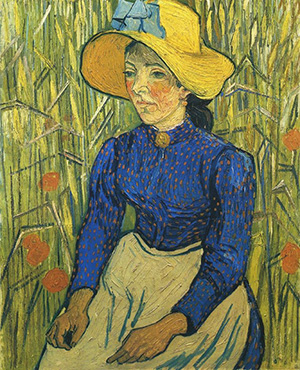 Van Gogh regularly became attracted to troubled women, such as his widowed cousin Kate, who rejected him and the alcoholic prostitute Clasina Maria Hoornik who he did enter into a relationship with, until she returned to prostitution and his family withdrew financial help.
The artist discovered impressionist art in Paris in the mid-1880s when he was living with his brother Theo, who sold his art on his behalf. Van Gogh was regularly in conflict with other artists around this point, with many quickly growing tired of his behaviour. He also developed a strong interest in Japanese art, though he was dissuaded from moving there by Toulouse-Lautrec, who told him the light in Arles was incredibly similar to that of Japan. He moved to the famous Arles 'Yellow House' in early 1888, regularly spending money on paint instead of food.
Van Gogh is famous for slicing off his ear. This incident occurred whilst he was living in Arles and surviving on coffee, bread and absinthe. He was even consuming paint and turpentine by this point, with his physical and mental health both deteriorating rapidly. Paul Gauguin was given money by Theo to travel to Arles and look after his brother. However, the pair argued constantly, with Gauguin walking out during one showdown and Van Gogh following him with a razor. The artist then sliced off his ear and visited a prostitute, holding the body part out in front of her and requesting that she "keep this object carefully".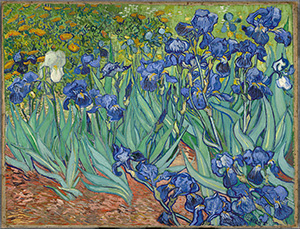 Though Van Gogh survived the incident, he became increasingly depressed. He used painting and nature to gain emotional peace, painting at the Yellow House during the day and sleeping at hospital at night. The Arles locals created a petition to have Van Gogh removed from the village, calling him dangerous. He moved to Saint-Rémy-de-Provence's Saint-Paul-de-Mausole asylum and was later asked to exhibit new paintings like Irises and Starry Night in Brussels.
In early 1890, Theo and his wife had a son, naming him after Van Gogh. The artist relocated to Auvers and received the care of Dr. Paul Gachet, committing suicide in July. He began to achieve the acclaim he had craved posthumously in 1901, when 71 examples of Vincent Van Gogh art were put on display in Paris, with his mother surviving to see his reputation grow substantially following his death from a gunshot wound. Although the artist survived for two days, he later died in Theo's arms on July 29, 1890.