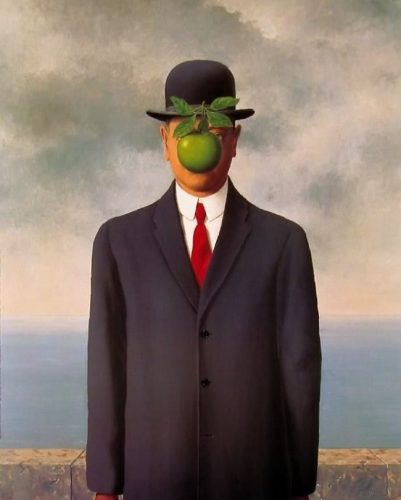 The enduring appeal of Rene Magritte art…
Rene Magritte was one of the most celebrated and revered surrealist artists in history, though he didn't start receiving widespread recognition until he was in 50s. Born in 1898 to a wealthy father, his mother committed suicide in 1912. After marrying in 1922, Magritte worked in a number of non-art related jobs to keep himself and his family afloat financially, using his spare time to fine tune his craft and work on a wide range of pieces. While doing this, he decided surrealism was the art form that appealed to him the most.
Innovative Juxtapositions
At the Académie Royale des Beaux-Arts in the 1910s, he investigated other art movements including cubism and futurism, which helped him carve out the direction of his subsequent works. A number of his 1920s paintings led to comparisons with Pablo Picasso. In the early 1920s, Magritte encountered The Song of Love by Giorgio de Chirico, which had a huge influence on his future work. Rene Magritte's art juxtaposed various familiar objects like bowler hats with seemingly unrelated imagery and regularly incorporated themes of mystery and madness into his work. The Menaced Assassin is amongst his most notable works and helped him cement his status as one of Belgium's most important and innovative artists.
Move to Paris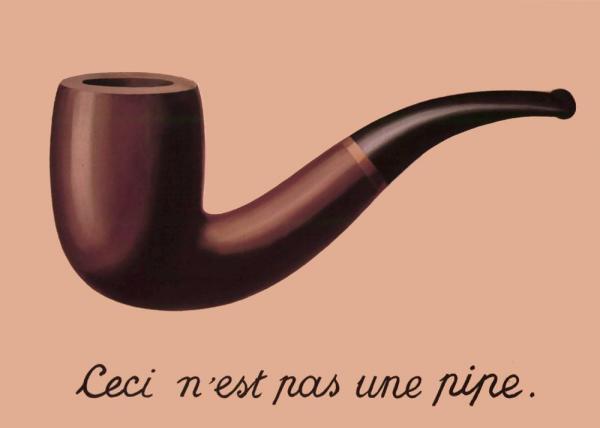 The earliest Rene Magritte art pieces included The Threatened Assassin and The Lost Jockey, mid-1920s pieces highly influenced by the surrealism movement. His first one man show took place in Brussels in 1927. Magritte was averaging almost one piece of art work per day, which meant he was able to showcase a diverse range of styles. However, the exhibition was met with lukewarm reviews, and Magritte relocated to Paris due to the psychological toll of failure.
Themes of concealment
The surrealists were heavily influenced by the writings of Freud and Marx. Magritte befriended Andre Breton, the founder of the surrealist movement after his move to Paris, and began creating erotically-charged objects against dreamlike settings. His works were regularly compared to those of Salvador Dali and Joan Miro. Magritte was fascinated by concealment and believed items hidden from view to be more important than those that were clearly visible. This idea is central to works like The Lover, The Central Story and The Invention of Life.
1930s Breakthrough
Although Rene Magritte's art was winning much acclaim, he didn't start to achieve any real financial success until the early 1930s when he launched an advertising agency with his brother Paul. Though he suddenly found himself lacking in time for his artistic endeavours, interest in his paintings was rising, which meant he eventually had enough money to return to his paintings.
Rene Magritte Art in the 1940s and 1950s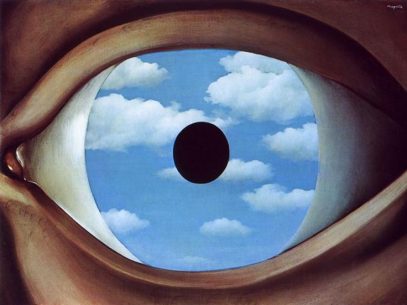 Magritte stayed in Brussels during WWII and fell out with Breton. Towards the end of the war, Magritte started to experiment with a more colourful and somewhat garish approach in what is now known as his Renoir Period. He remained in Brussels until his death. After the war, he returned to his original style and in 1948 re-imagined his old painting The Lost Jockey. In the 1950s, Magritte's work was continuing to gather acclaim internationally. The Enchanted Domain, a cycle of murals for a Belgian coastal casino, was completed in 1953 and celebrated some of his most successful works. Further exhibitions in Brussels and New York were held, and new works like Golcanda and The Glass Key were unveiled. The Son of Man (top right) from 1964 is the most well-known of several works featuring his iconic apple.
Recurrent Themes
Rene Magritte art featured a number of recurring themes likes floating rocks, and he rarely moved away from the surrealist form. He reworked various famous paintings throughout his career including The Balcony, replacing the figures with coffins. In the last few years of his life, he worked with sculpture, whilst his paradoxical pipe paintings are amongst the most talked about pieces of his career.
Death and Legacy
Known for his witty, thought-provoking images and use of everyday objects and unfussy graphics, Magritte gave new meanings to the familiar, and is regarded as a key influence on pop art figures like Andy Warhol. Magritte died of pancreatic cancer in 1967 at the age of 68. Prior to his death he had worked on various short films and been the subject of a 1965 retrospective at New York's Museum of Modern Art. Much of his work remains on display around the world and he is credited with changing the way art is viewed.